Extreme weather events and climate change impacts are intensifying in Asia, leading to devastating consequences for communities across the continent, according to a report released by the World Meteorological Organization (WMO).
The WMO State of the Climate in Asia report said the continent has experienced a turbulent year in 2022, marked by a troubling cycle of droughts and floods that disrupted lives and wrecked livelihoods.
The report warned that the situation may worsen as melting ice, rising sea levels, and escalating temperatures threaten to exacerbate socioeconomic disruptions in the future.
"In 2022, many areas in Asia experienced drier-than-normal conditions and drought. China, in particular, suffered prolonged drought conditions, which affected water availability and the power supply," said WMO Secretary-General Prof. Petteri Taalas.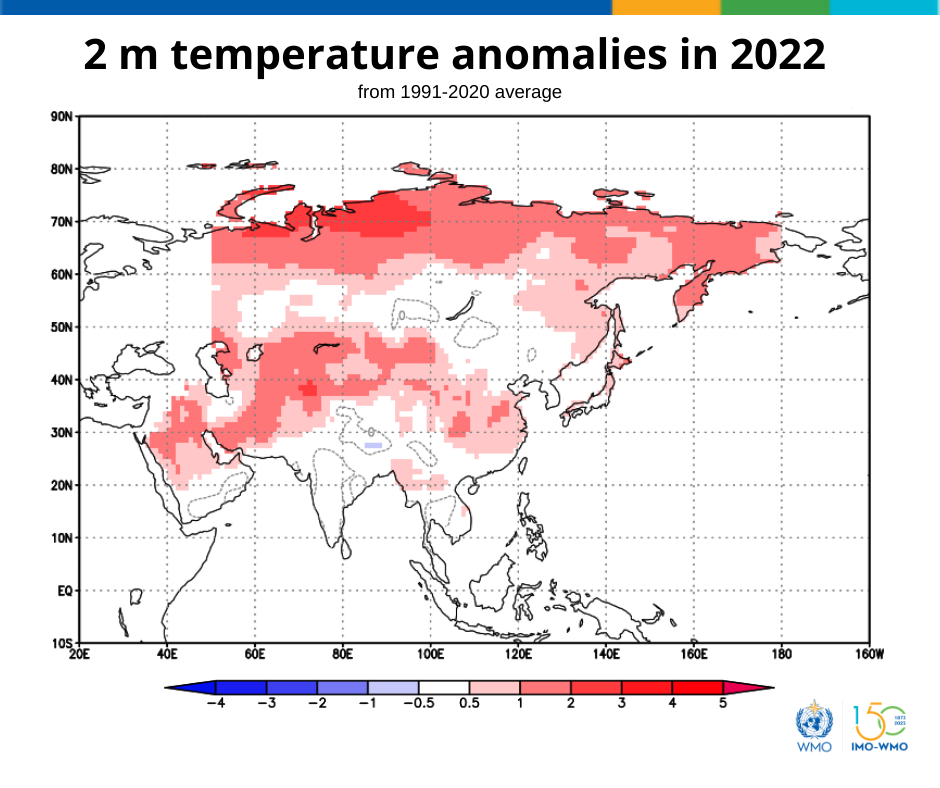 Taalas said economic losses from the drought affecting many regions in China were over US$ 7.6 billion. "Pakistan, by contrast, suffered disastrous flooding."
Asia, boasting the largest land mass extending to the Arctic, is witnessing a faster rate of warming than the global average.
The period from 1991 to 2022 recorded a warming trend nearly twice as high as the trend observed from 1961 to 1990, as revealed in the WMO State of the Climate in Asia 2022 report.
Throughout 2022, Asia faced a staggering 81 weather, climate, and water-related disasters, with more than 83% of these being flood and storm events.
Over 5,000 people lost their lives, and more than 50 million people were directly affected. The economic damages surpassed a staggering US$36 billion.
Vast regions of arid Asia experienced severe dust storms, further disrupting the lives of communities in western Asia.
The High Mountain Asia region, home to numerous glaciers, witnessed intense mass loss due to unusually warm and dry conditions in 2022.
This development raises serious concerns about future food and water security, as well as the stability of ecosystems in the region.
The report, presented during a meeting of the UN Economic and Social Commission for Asia and the Pacific's (ESCAP) Committee on Disaster Risk Reduction, emphasized the need for swift action.
Armida Salsiah Alisjahbana, Under-Secretary-General of the United Nations and Executive Secretary of ESCAP, said there is an urgency for early warnings and disaster risk reduction efforts, especially in Asia, the world's most disaster-prone region.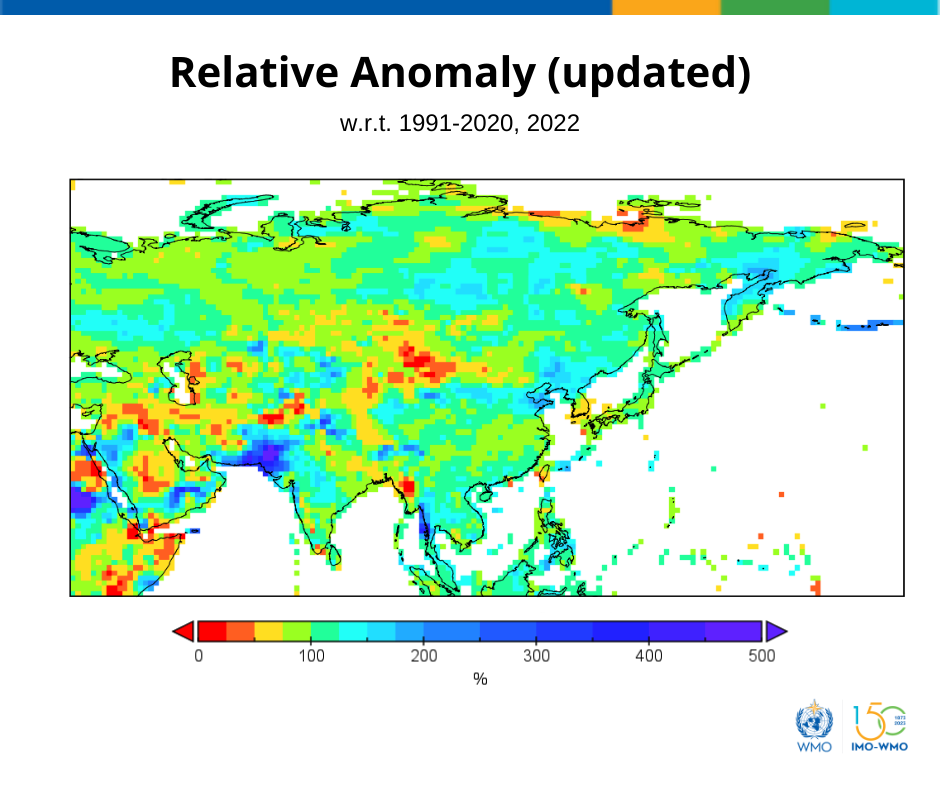 The report illustrated the impact on agriculture and food security, which are central to climate adaptation planning. The increasing frequency and severity of extreme events across Asia necessitate transformative adaptations to strengthen food systems' resilience.
Key findings of the report include Asia experiencing the second or third warmest year on record, with temperatures approximately 0.72°C above the 1991–2020 average.
Droughts caused substantial losses, with China estimating economic losses exceeding US$7.6 billion. Pakistan faced severe flooding, affecting over 33 million people, while glaciers in the High Mountain Asia region recorded significant mass loss.
Surface ocean warming in the region showed an overall upward trend, exceeding global averages in certain areas. Typhoon Nanmadol caused record-breaking winds and heavy rainfall in Japan, resulting in casualties and economic damages exceeding US$2 billion.
Throughout 2022, natural hazards impacted more than 50 million people, causing over US$36 billion in damages, with floods accounting for over 83% of these events. Pakistan, China, and India suffered the most significant economic losses due to disasters related to floods and droughts.
As the climate crisis escalates, enhancing the resilience of Asia's food systems remains a top priority. The report underscored the importance of monitoring and forecasting weather and climate patterns to support effective early warning services for agriculture and food security.
The alarming trends outlined in the WMO report called for swift and coordinated action at regional and global levels to address the growing climate challenges faced by Asia and its vulnerable communities.