Residents and pro-environment advocates August 7 staged a prayer rally against mining operations in Borongan City in the central Philippine province of Eastern Samar.
The demonstrators marched from the provincial capitol grounds to the Borongan Cathedral for the celebration of the Holy Mass presided by Bishop Crispin Varquez of Borongan.
The prelate appealed to the local government officials and other stakeholders to "not endorse" any mining application "for the sake of our people, especially our poor". 
Bishop Varquez reminded the government officials of the "horrific effects of mining operations," which he said, "radically scarring landscapes and seascapes".
"I would rather propose that the government program promoting agri-ecological tourism be pursued instead of mining," he said.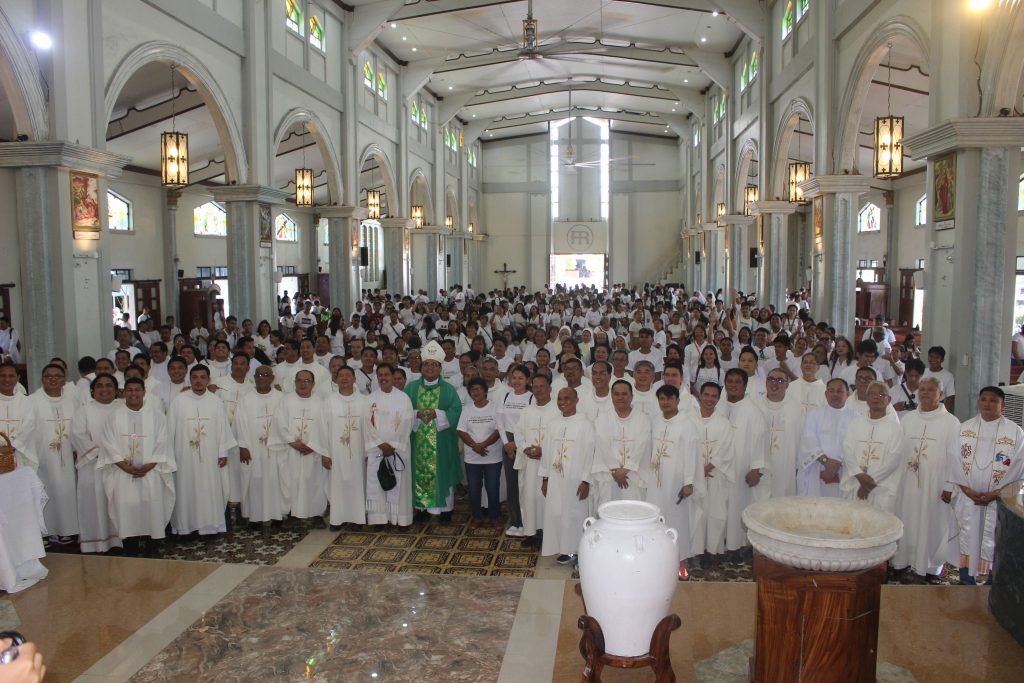 In April, Bishop Varquez raised alarm over what he described as "escalated" mining operations in the historic island of Homonhon off Guiuan town, where the Christian faith first arrived in the Philippines 502 years ago.
The social action arm of Borongan diocese reported that at least four mining companies are operating in Homonhon, which is known for its vast deposits of nickel and chromite.
Bishop Varquez said it is the duty of every Christian "to embrace God's creation and act responsibly towards it by way of caring, preserving and protecting it".
He underscored the need to urgently act to address the impacts of climate change, which he said has "negative multiplier effects on an already challenged island and its people".
"Science has made us aware that the ravages of climate change come from the slow degradation and destruction of the environment by human abuse… The first to suffer are our poorest brothers and sisters," he said.